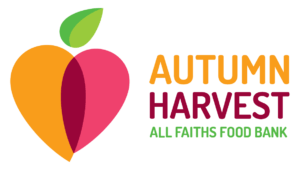 Join us for the September inaugural event! 
This year we are proud to introduce our new campaign, Autumn Harvest to help achieve our mission of providing more fresh produce to our next-door neighbors in need. The campaign includes a fun evening shared with friends and family with a farm-to-table style dinner by Jeremy Hammond-Chambers of Innovative Dining while raising funds for our produce program.
Join us! 
Friday, September 28, 2018
6:30pm
All Faiths Food Bank Warehouse
171 Blaikie Court
Sarasota FL 34240
Join All Faiths Food Bank in their warehouse for:
Cocktails on the loading dock
Entertainment under the stars
Farm to Table Dinner in the warehouse
Special Surprises & more!
RSVP by September 17th.
Event hosts: Jeremy Hammond-Chambers, Joe Feldman, Bart Lowther, Mike Marraccini, Brandon McAllister, Rob Young
Our event sponsors
James and Debra Diggs
Mike and Marcy Klein